Luxury garden-SPA SOLEUM ELLIPSE Black Pearl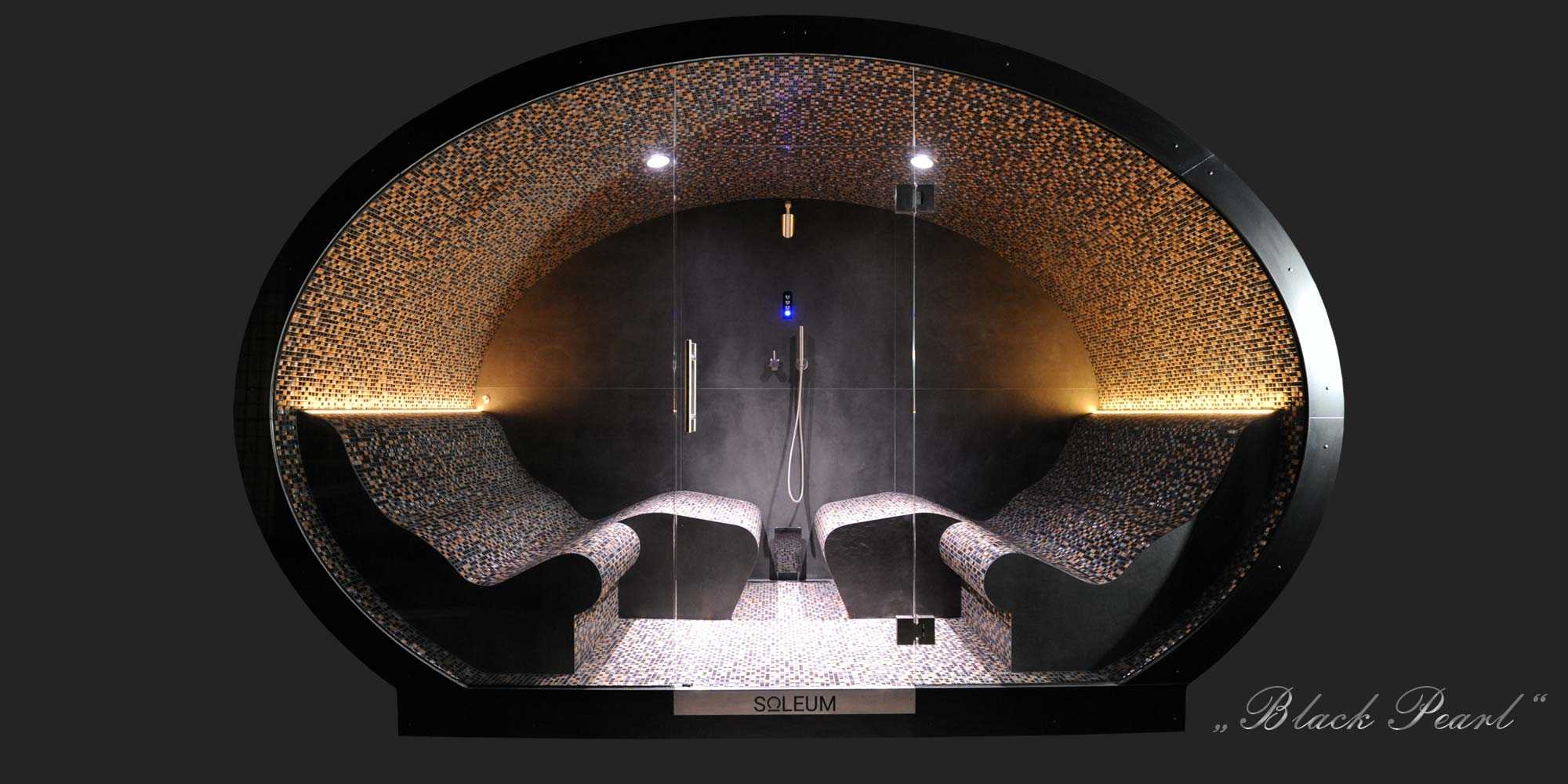 The outdoor steam bath-next to the pool area or in the garden
Wellness in the garden – We are increasingly moving our living space outdoors. Outdoor kitchens are emerging and the garden SPA is becoming increasingly attractive. Many only think of the swimming pool, but there are already ready-made outdoor saunas and, with the new Soleum product line, sea climate cabins and steam baths for outdoor use.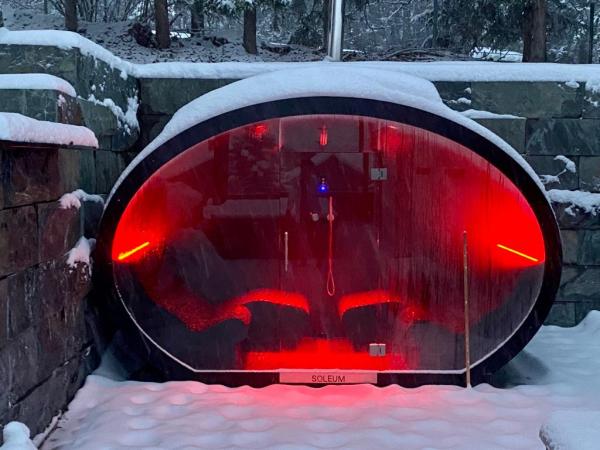 The cabins are of course frost-proof and are temperature-monitored and controlled by sensors. In winter operation, the temperature in the technical area and inside the cabin is always kept at plus degrees. The power to the cabin must therefore never be switched off in winter to avoid frost damage.
All areas are electrically heated – tepidarium, steam bath and salt inhalation in one cabin (depending on equipment).
The integrated hand shower offers a connection option for hot and cold water. If you only run cold water to the cabin, you must have the plumber connect the two connections.
After a soothing scrub (e.g. salt), you can shower off with the hand shower. However, their main use is for regular rinsing/cleansing of the cabin after a salt or tea inhalation.
Use the internal stainless steel button to switch the following on/off:
Brine fogging
Steam Generator
Fragrance pump
Switch from different color programs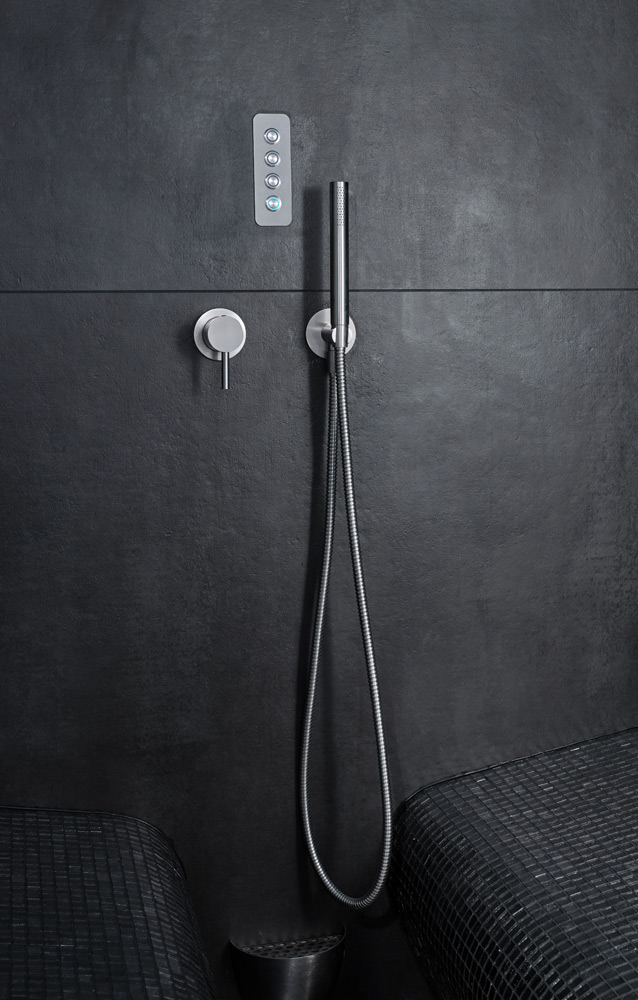 This outside cabin offers you plenty of space for 4 people. You can relax on the two comfortable loungers during your inhalation session (brine nebulization) and/or in steam mode.
The cabin is delivered ready for connection.
In the video you can see the extremely intensive salt atomization. Here, approx. 3% brine solution is finely atomized in the cabin. This creates an unbelievably intense sea climate. So you lie relaxed in the warm loungers and are in the middle of a sea spray. With every breath you have to inhale. The salt on the skin also has a very positive effect, for example with neurodermatitis or psoriasis/psoriasis. Salt inhalation is also said to have a positive effect for those suffering from long-Covid.
Hot steam is blown into the entire cabin via the stainless steel steam outlet nozzle. Here you sweat at around 47 degrees Celsius (116 degrees Fahrenheit). After sweating properly, when the pores of the skin are open, you can peel your skin with a salt peeling.
Operate both wellness programs, steam bath and salt inhalation! So you already have the salt on your skin in your pores through sweating.