Sea Climate Chamber ELLIPSE
With the model ELLIPSE you can select from a lot of different benches and loungers. As a big steam room you can lie on loungers and sit on different benches (different shapes). This spa and treatment cabin was designed for the commercial sector. The special extravagant shape makes this product an imposing eye-catcher for your site.

Municipal businesses (e.g. public swimming pools)

Electric Power connection with 230V  Ω  The consumption is about 2800W / h on average

FoundationΩ  weight incl. glass about 800kg

Water drainage  Ω  the cabin has a DN50 water drain on the rear side

WLAN Access Ω  We also offer a remote maintenance on request
Features and optional extras



Already designed for outdoor use


Heat cabin (infrared radiant heat)


Tea-Inhalation "TEEDARIUM®"

Smart Control – Control via Smartphone/WEB

Jointless, robust surfaces
Optional extras

Steam bath – with high end steam generator


Dry salt inhalation (Halotherapy)

Perfume emulsion over the steam (in conjunction with the steam generator)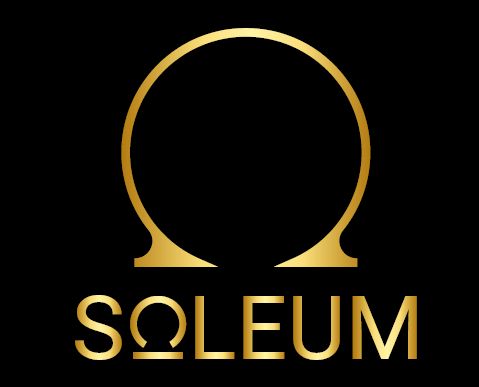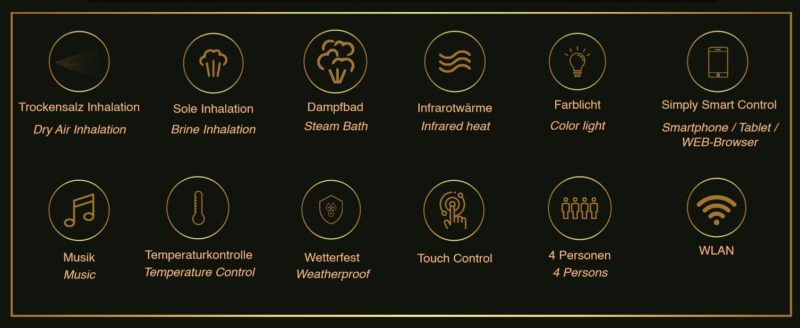 Configure your ELLIPSE sea climate chamber NOW!

Due to the variety of colors they are always produced to order.