Sea Climate Chamber OMEGA
The OMEGA model is round, futuristic and stylish. This luxury Outdoor SPA and treatment cabin (outdoor steam bath, halotherapy, ..) was designed for the commercial and private sector. Due to the special round shape and the types of treatment such as: Brine mist inhalation in combination with infrared heat, colored light and music turns this product into an impressive treatment SPA and eyecatcher at your site.

Private pool area, garden places, rooftops

Municipal business (eg public swimming pools)
For use in the commercial sector (hotel, spa facilities, spa, ..) you can offer your customers the following SPA highlights:
various tea inhalations (chamomile, peppermint, thyme, sage)

Algae or moor scrubs for example

Rubbing with salt during the wellness treatment

With the steam mode option, guests sweat much more, so that the skin pores open more

You could also sell the treatments! Certain "treatment programs" can be customized for you. After the guest has paid the therapy program will be unlocked.

Power connection with 230V (with steam bath option 400V)  Ω  The consumption is about 1500W / h on average (with steam bath option ~9kw)

Foundationt Ω  weight incl. glass ca. 500kg

water drainage  Ω  the cabin has a DN50 water drain on the rear side

WLAN Access Ω  We also offer a remote maintenance on request
already designed for outdoor use


Heat cabin (infrared radiant heat)


Tea-Inhalation "TEEDARIUM®"

Smart Control – Control via Smartphone/WEB

seamless, robust surfaces

options to select

Steam bath – with high-end electrode steam generator


Dry salt inhalation (Halotherapy) for therapy

Perfume emulsion over the steam (in conjunction with the steam generator)


Shower faucet (mostly private)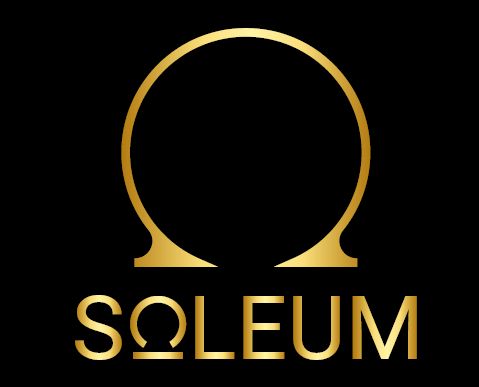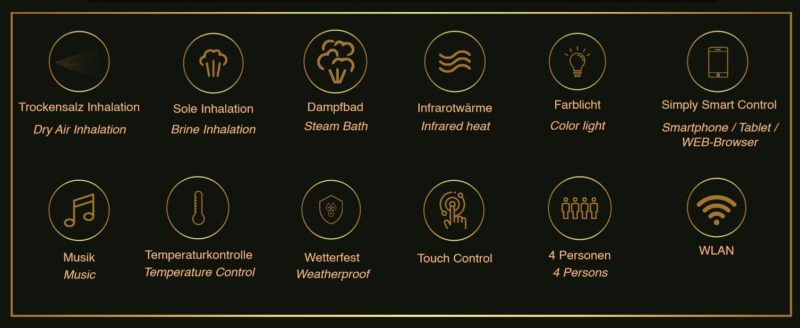 You want it BIGGER?
No Problem! We produce it in your preferred deep (longer).